Kelly Purselley
West Fort Worth Center of Hope is excited to announce Kelly Purselley as the new Executive Director.
Kelly was born and raised in West Fort Worth, and is committed to community transformation through the light and love of Yeshua.  Kelly is passionate about Kingdom strategies to address societal issues: transforming minds, lives, and communities through the love of Christ.  She has over 19 years of ministry and nonprofit experience dedicated to developing ministry models and solutions to meet the needs of the suffering and wounded in society.  She utilizes her skills in strategic thinking and planning to build ministry models that address both practical and spiritual issues. Prior to being called to ministry she was an executive in marketing research and consulting, which serves her well in ministry leadership and development.  Kelly has built community models within the DFW metroplex while working in prison and prison reentry ministry for the past two decades, and has a successful track record in securing large grants to launch new ministry initiatives. Kelly desires to share with others the healing journey she has walked out with the Lord. For more information on her personal journey visit www.fruition.consulting.

Kelly holds a Bachelors in Business Administration with a concentration in marketing from the University of Texas in Arlington and a Masters in Practical Theology from The King's University.  She is the proud mother of two beautiful young women and a grateful and blessed grandmother.
Email: [email protected]
Phone: 833-WFW-HOPE x 0
Laretta Smith is the Director of the Apartment Outreach Ministry for WFW Center of Hope. She is responsible for assisting neighbors in the Las Vegas Trail community apartment complexes with rent and utilities, and ministering to/praying for those in need. Laretta brings valuable knowledge and expertise from her extensive community work in the LVT community.
Prior to joining West Fort Worth Center of Hope, Laretta was the Director of the Birchman Baptist "Corners of the Field" Food Pantry and Apartment Ministry. She helped organize the annual community outreach events such as: the Christmas Store, the Easter Egg Hunt, and the Summer Bash, which involved the local police force.
In addition, Laretta is a single mom of a young adult son and loves to try to embarrass him every chance she gets. She also enjoys watching crime and medical dramas in her down time. As a Colorado native, she is happiest during a cold, winter storm.
Email: [email protected]
Phone: 833-WFW-HOPE x2
Laretta Smith
Apartment Ministry Director
Pamela Steward
As the Camp Hope LVT Manager, Pamela Steward is responsible for the vision, strategy and implementation of each camp to reach children and families in the Las Vegas Trail community.
Pamela worked in ministry and nonprofit organizations throughout high school and college with her church and teaching violin to children. She enjoys working with children and has a desire to make a difference in the lives of others. This passion led her out of the corporate healthcare industry, and into volunteer work with her church and community.
In her spare time, Pam enjoys watching her daughter play volleyball, family movie nights, and reading historical fiction novels.
Email: [email protected]
Phone: 833-WFW-HOPE x3
Juan's life experiences, coupled with multiple successful careers and a strong educational background, have aptly prepared him for the challenging role as the Director of the West Fort Worth Transformation Center.  Born in the beautiful island of Puerto Rico, he moved with his mother, a single parent, to New York City at the age of three. His experiences growing up in the "Big Apple" serve him well today, as he reaches out to assist the residents of the Las Vegas Trail area in overcoming some of the very same challenges that he faced growing up in an urban environment. 
Prior to joining West Fort Worth Center of Hope, Juan had successful careers in both the military and education.  After a successful career in education, Juan felt called to serve with Christian non-profit ministries, both as a volunteer and on staff with Prison Fellowship Ministries.  In his role with Prison Fellowship, he oversaw several major in-prison training programs and developed partnerships with churches, state and federal correctional agencies, and other non-profits to provide spiritual, educational, and vocational assistance to a host of men, women, and children affected by crime and incarceration. 
In his current position as the West Fort Worth Transformation Center Director, Juan brings all his talent and experience in program management and educational instruction to provide Las Vegas Trail residents with multiple career pathways and vocational training that will in turn lead to transformed lives, strong, resilient families, and a productive community. 

Juan holds a B. S. in Criminal Justice from Troy State University, a Master of Education (M. Ed.) in Educational Psychology from the University of Oklahoma, and a second M. Ed. in Educational Administration from the University of Texas at Arlington.
Email: [email protected]enterofhope.com
Phone: 833-WFW-HOPE x4
Juan Flores
Transformation Center Director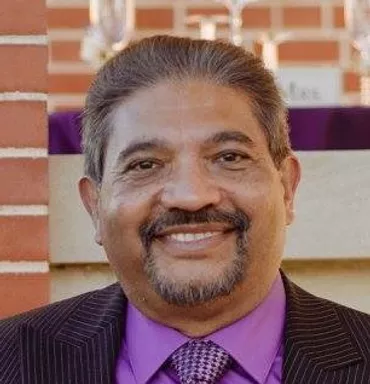 Coyletta Govan
Coyletta is a women's empowerment advocate. She promotes biblical lifestyle changes that inspire uncompromising character, and emerging possibilities. She believes her purpose in life is to help women discover the truth of God's Word to live in freedom.
Coyletta has over 25 years of experience in leadership roles and mentoring relationships that provide a strong  foundation for her ministry to women. 
Coyletta has a corporate background in government service of over 20 years and has served in full-time Christian ministry for the last 29 years which includes church administration, reentry services, lifestyle management coaching/mentoring as well as serving Christian nonprofit ministries. 
Her overwhelming desire to witness God's transforming power has fueled her community involvement and volunteerism. She has been and continues to be an active volunteer in our community.  In 2006, Coyletta founded DFWCITIWomen, a women's empowerment organization which exists to support women in crisis, promote community development and motivate individuals, churches, and businesses to build their communities through service.
Coyletta is a certified belief therapist, professional Christian life coach and has a  Doctoral degree in Christian Ministry.  She enjoys fishing, loves butterflies and believes God for emerging posisibilities.  She is married, has seven adult children and lots of grandchildren. 
Email: [email protected]
Phone: 833-WFW-HOPEx1
Beverly Cheevers
Assistant Camp Hope Director
Beverly assists in the planning, preparation, and implementation of WFWCOH's outreach to the children in the Las Vegas Trail community. Beverly is also responsible for maintaining regular contact with clients and donors to gather prayer requests for our staff prayer meetings.
As an Air Force Brat, Beverly grew up in seven different countries and so has an appreciation and love for people of different backgrounds and cultures. She holds a Bachelor's in Mass Communication from Wayland Baptist University and a Masters in Communication from Southwestern Baptist Theological Seminary. Together with her years of experience in refugee and children's ministry through World Relief, missions work, and childcare (paid and volunteer), and a heart to share the love of Jesus with the world around her, Beverly is equipped and motivated for this ministry here and now. All of it has been done with an eye to serving God's people using the abilities He's given.
Beverly also enjoys teaching her Pre-K missions class, singing and listening to great music, and the many years of homeschool co-ops she and her three children (two married, one still at home) have participated in. She and her husband Matt have been married almost 25 years, and are looking forward to many more.
Email: [email protected]
Phone: 833-WFW-HOPE x5